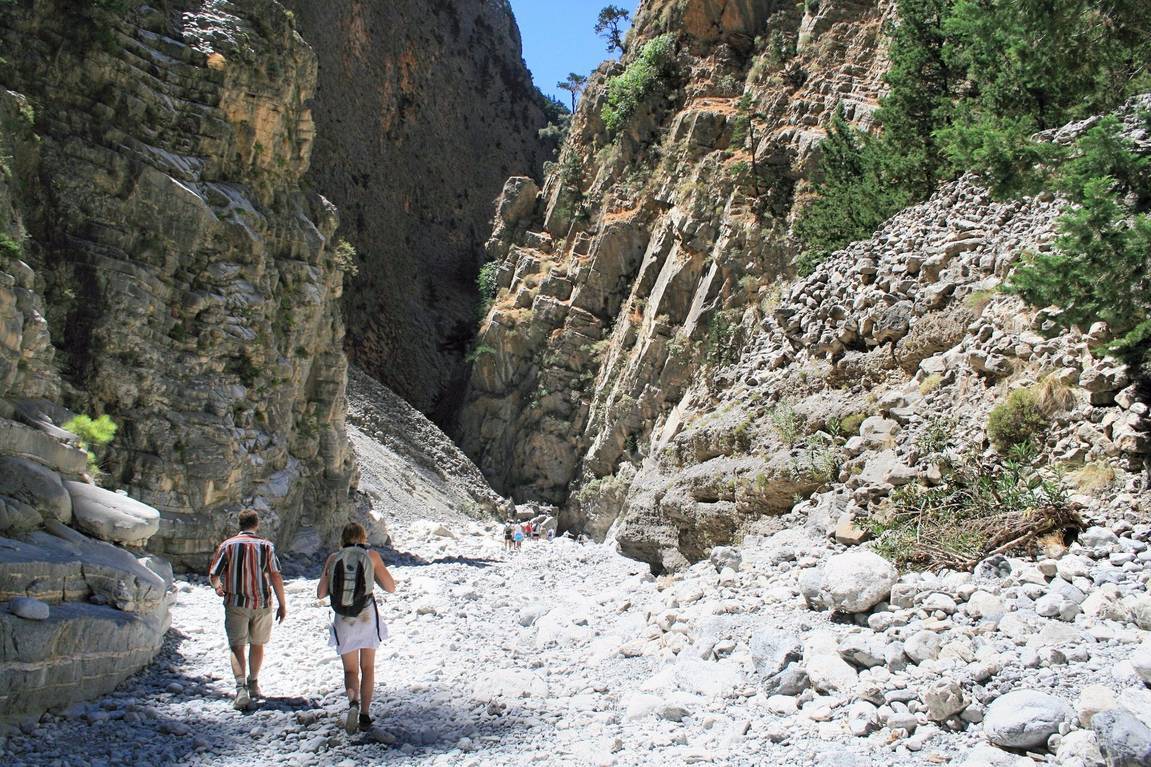 Εxcursions in the wider area
Chania has so much for its visitors to discover, with many places that combine natural beauty with points of interest.
Southeast:
Palaiochora is a quiet village all the way down to Chania's southern coast, at a distance of approximately 65 km from Amalthia Beach Resort. It is a developed village that combines traditional design with modern amenities. It features two beaches, numerous restaurants and tavernas, while the white washed houses with their colourful pots in the secluded alleyways will charm you. You can also visit the Venetian fortress of Selino Castle which dates back to 1270, and offers amazing views into the Libyan sea.
Southwest:
Sougia is another village that is also worth discovering. Quaint and picturesque, it remains unaffected by mass tourism, and still retains its traditional character. From Sougia you can also visit the mystical village of Lissos, which has ancient significance. With a temple dedicated to Asklepios, the healer of ancient Greece, a Roman necropolis and two chapels to explore, a visit to Lissos will not leave you indifferent.
Agia Roumeli is a coastal village found beyond the peaks of the White Mountains, and at the end of the Samaria Gorge trail. Agia Roumeli is perfect for hiking, trekking and walking trails, and is easily accessed by boat from Sougia and Palaiochora. The most popular of all routes of this kind of course, is the infamous track that goes up the Samaria Gorge, and is 16 km long.
You can easily start at the bottom and make your way up to find Samaria village inside the gorge, also coming across its most impressive spot, the 'Gates' which is a narrow point of 4m width, and 300m tall. The nearby district of Sfakia and its Hora village are a special part of Crete. Here you can experience the most genuine and old fashioned side of Cretans, known for their independent spirit, its local dialect and homemade delicacies.